The Rumour Mill – Ibrahim Afellay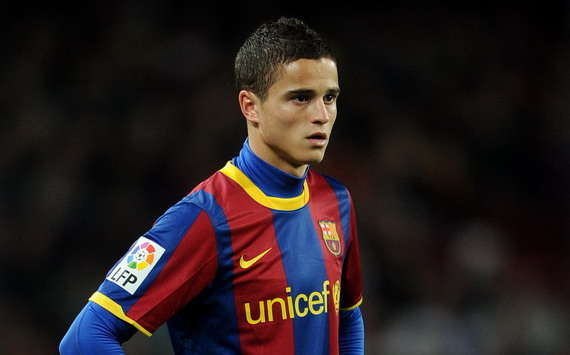 Ibrahim Afellay
Despite not being one of Barcelona's astounding talents, the fact that Newcastle United are linked with a move for Ibrahim Afellay of the European champions just shows how far we've come from the days of playing Scunthorpe United away.
Capable of operating on either wing and as an attacking midfielder, the 26 year old is a member of a string of Dutch young talents who have broken through the ranks over the last few years. Afellay joined the PSV Eindhoven academy in 1996, making his debut for the club in February 2004 against NAC Breda at the age of 17. Renowned for his technical ability, Afellay continued to impress at the Eredivise club for 8 seasons, scoring 38 goals in 217 appearances. In fact, his pace and agility led to Dutch legend Ronald Koeman comparing him to Johan Cruyff, one of the greatest players of all time.
The midfielder also has international experience, representing the Netherlands 36 times after making his debut in a Euro 2008 qualifier against Slovenia. He was only 20 years old at the time and was selected to play by Dutch legend Marco van Basten.
Named Dutch player of the year in 2007, United could benefit from the flair and versatility which Afellay would offer to the attack.
However, the Dutchman has only played 37 minutes of football this season for Barcelona having been out for 7 months following an ACL injury. And this isn't a one-off, because Afellay has been notorious for suffering serious injuries in the past. It has therefore been a struggle for him to settle down at the Nou Camp following the 3 million Euro move in January 2011.
The midfielder also lacks a robust frame and so would be easily shrugged off the ball in the English game. Therefore, it is questionable as to whether Afellay would be able to adapt to the physicality of our league.
Despite this, United could be discovering a real gem if Pardew were to get the chequebook out for him. With his experience in the Champions League and on the international stage, Afellay wouldn't be intimidated by the big games. With all the right attributes to his game, we could be uncovering another Ben Arfa.
Current Ability: 3.5/5
Likelihood of signing: 2/5
Transfer value: £8 million