Tiote's Announcement Shows That We Can Hold Big Players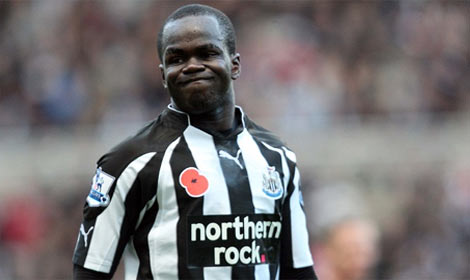 Cheick Tiote announced yesterday that he intends to stay with Newcastle, despite attracting interest from Chelsea. The news will delight fans, who have watched him dominate the midfield over the last two seasons.
The fiery Ivorian has worked extremely well with Yohan Cabaye this season, between them providing plenty of ammunition Demba Ba and Papiss Cisse. There is no doubt he has attracted the interest of other clubs with Chelsea being the most recent and perhaps Manchester United the most notable.
 Tiote told the Evening Chronicle: "My future is at Newcastle. I'm playing for Newcastle and I have to finish this season strongly and help the team get into Europe. If we do that, it will be good for the club and the fans. We are in a great position now."
If he sticks to his word it shows that we can still keep hold of our big players, because they want to be a part of what we are achieving. With Europa League almost a certainty for next season and Champions League within our grasp we actually have the power to not only hold this successful squad together but attract even more quality players. Many were touting Demba Ba to move on this summer but after signing his Senegalese strike partner there is every chance the impressive goal scorer will be spending at least another season at St James' Park.
Despite not scoring this season, Tiote has been a key physical presence in midfield and is proving excellent value for just £3.5million in 2010. Playing in 23 matches this season he's managed to pick up 11 yellow cards and 14 last season but surprisingly managed to avoid any red cards. With 5 years left on his contract hopefully he will continue to be at the heart of the Magpie's midfield.