The Rumour Mill – Adam Johnson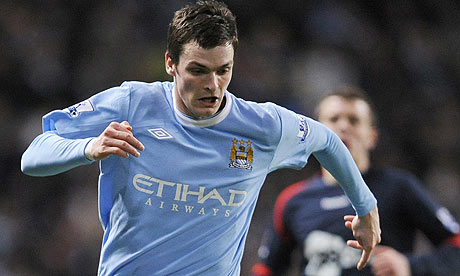 Adam Johnson
I'd be met with great scepticism and humiliation if I told someone that a Sunderland born lad, who played for Middlesbrough, would be accepted with open arms into the Toon.
But Manchester City's Adam Johnson is exempt from a stereotype which has stemmed from generations of rivalry between Tyne and Wear – because he was in fact a boyhood Newcastle fan.
Born in 1987, Johnson was snapped up by our academy 10 years later before eventually parting ways after two years. The winger then opted to join Boro, more out of practicality than resentment being a schoolboy reluctant to move around. Unfortunately for us, it is at the Riverside in which he began to flourish as a footballer.
As we see so often with young players, the catalyst to Adam's development were two loan experiences, first with Leeds and then Watford, with the latter proving particularly successful as he achieved a return of 5 goals in 12 league games.
The midfielder began putting in dazzling performances upon his return to Teesside, with his pace and trickery transforming him from young prospect to talismanic midfielder in a matter of months. But arguably his most valuable asset is his left peg. Following a school match at Wembley, Johnny Haynes congratulated Johnson's ability and 'lovely left foot'. This makes him a brilliant crosser of the ball and a potent force from long range.
It seems that a big money move to the Etihad was inevitable if Johnson was to fulfil his potential, and he seemed to adapt well to the pace of the top tier, featuring in 59 games for the club in his first 18 months. He has even notched up 10 appearances for England, scoring twice in 5 days for his nation during Euro qualification.
But it is clear that Johnson is unsettled. He is often seen looking glum on the Manchester City bench, and the lad will know he has to be playing more to continue developing.
And this is where we could step in. Adam would definitely fit into our side, whether it be on the right or left of midfield. With Europe looming large over the horizon, I don't see why Johnson wouldn't want to return to his spiritual home.
Current Ability: 3.5/5
Likelihood of signing: 2.5/5
Transfer Value: £10 million