Newcastle United Reveal 2012-13 Away Kit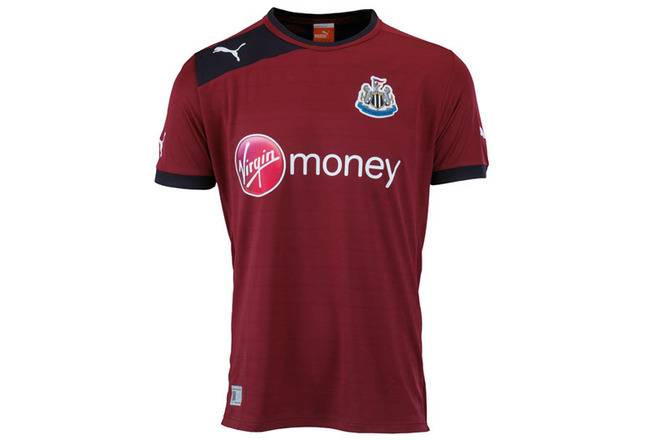 Newcastle United have released images of their 2012-13 change kit, and have made it available for pre-order on their

official online shop

.
After a season donning an orange and navy shirt on the road, Newcastle will be switching to burgundy next season, and it doesn't look too shabby at all.
The shirt features a traditional Puma contrasting shoulder design, with a black section on the top right of the shirt.
One thing Newcastle fans will be happy to see is the application of the Virgin Money sponsors logo on to the shirt. For this season—with virgin Money replacing Northern Rock midway through the season—the Virgin Money logo has simply been printed over the previous logo, making for a rather unprofessional look.
On this shirt, though, the application looks nice and clean, without taking too much space on the shirt.
A minor problem on the shirt appears to be the club crest. Ever since Puma took over the role as Newcastle's kit provider the club's crest has simply been placed on the shirt as a patch, rather than having the iconic badge embroidered directly on.
The goalkeepers kit has also been released today on the website. Although the turquoise/green colour is vibrant, the grey strip, which crosses the chest, looks quite out of place and clashes quite awkwardly with the bright shirt colour.
Regardless, Newcastle will still be looking good away from home next season, as they look to build on what has been a successful year so far in 2012.
The shirts will be officially released on the May 10.
What do you think?                                                                                         written by Ciaran Gowan