Top 5: Biggest Surprises of the Season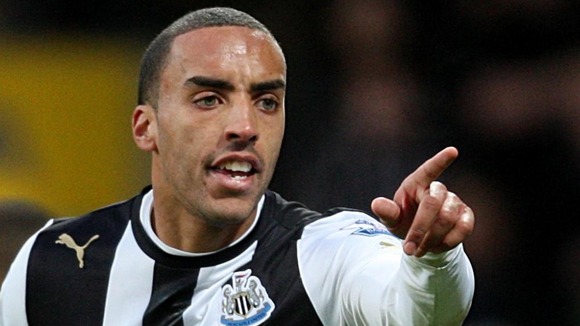 Surprises in football can be good and bad. Having taken Newcastle's history into account, the surprises that have been thrust upon the Geordie fans could have gone either way. However after a campaign which has seen the Toon Army deliever on all fronts, many would find it difficult to distinguish which surprise has been the best on Tyneside.
1.  Fabricio Coloccini's captaincy
Many questioned Pardew's appointment of Fabrico Coloccini as club captain, but once again that proved another successful surprise as the former Boca Juniors star led the team to their highest finish in several years and he effectively  "glued"  the team together as the season went on.
Coloccini has been linked with moves away from Tyneside but the skipper says he is happy at Newcastle as wants to play a part in more seasons similar to that of this season; one's characterised by success on and off the pitch.
Many pundits say that Coloccini has been one of the many players to whom the heartache of relegation was a driving force for his success and development of leadership at the Toon Army.
2. The instant impact of Papiss Cisse.
Papiss Cisse signed from German team SC Freiburg under the noses of rivals Sunderland in a £9.5million deal. Most football fans throughout the country did not know what this young unknown senegalese front man could offer the club in terms of strike power. But he was quick to prove his worth.
Newcastle fans were finally happy that owner Ashley has parted with his cash and were in for an even bigger surprise as Cisse rocketed  on the scene scoring a great goal against Aston Villa on debut. The Senegal International was able to show why Pardew had so much faith in him – giving him the number 9 shirt- and showing his skills and confidence early on.
He carried on his goal scoring talents right till the end of the season, finishing with 13 goals in 14 appearances, and grabbing himself goal of the season with a curling volley against giants Chelsea at Stamford Bridge. His goal quickly became an youtube sensation around the globe and his name appeared up in spotlights.
3. James Perch? Who is he?
A further surprise this season is the versatility of our young right back James Perch, who played in various positions throughout the Magpie's successful campaign. Previously Perch – who was signed by former manager Chris Hughton – was seen as a championship player who would be quickly allowed to depart the club.
But Perch showed grit and determination and despite the early criticism from the fans, he still battled away hard and established himself at the highest tier of English football.
Perch began as a squad player but due to injuries filed in a centre half in keys games against Chelsea and Arsenal where Perch – who had been talked down by the fans and media – showed he had the class to play at the top level and do a good job for his team.
This lead to Perch becoming a fan favourite, with the Toon faithful calling the former Nottingham Forest player "Perchinio".
4. Demba Ba? Surely he cannot replace Andy Carroll.
And when Pardew signed West Ham striker Demba Ba on a free, many thought this was another "yes" answer to owner Mike Ashley's call for a cut in spending for United. This  outraged the Geordie fans when it seemed none of the 35 million pounds recieved from the Andy Carroll transfer to Liverpool would be reinvested into the depleted squad of United.
But this buy turned out to be signing of the season for many football fans around the country as Ba got off to a flyer scoring 15 goals in his first 16 games. This gamble paid off hugely for Ashley, but also created a headache for the fans and chairman as a rumoured release cause of 7.5 million could mean Ba may depart in the coming summer months.
5. Alan Pardew
Most Newcastle fans would agree when I say that Manager Alan Pardew is the biggest surprise of the recent campaign. When the club announced that he would be replacing hard working coach Chris Hughton there was outrage across the city with many fans protesting and calling for Ashley to sell the club.
But in total adversity the  former Southampton and West Ham head coach led the mighty Toon Army to their highest finish in years – intoducing the exciting attacking football which St James Park had not seen since Sir Bobby Robson was at the helm.
Pardew led United to fifth position in the Premier League and shocked many fans and expert pundits with his under the radar tactics and managerial expertise.
The one they call the "silver fox" has shown great courage to become a favourite in Newcastle and has no doubt been the biggest surprise for success this year on Tyneside.