Newcastle transfer target Mathieu Debuchy starts off strong for France at the Euros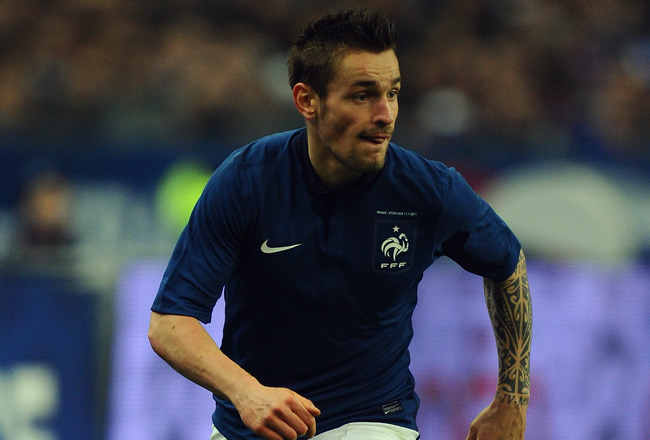 And to think, if Bacary Sagna hadn't missed out on the 2012 European Championships with his second broken leg injury in six months, Mathieu Debuchy might never have been given the opportunity to show his considerable skill at the right-back position for France.
Sagna should be wished the speediest of recoveries, as you're not likely to find a better person in football, but in a manner that speaks to his professional industry, Debuchy has made the most of his opportunity.
Considered one of the hottest players on the transfer market this summer after yet another standout season with club side Lille—Debuchy was a key reason why Les Dogues sealed Champions League football (although they'll have to go through the playoff stages after finishing third in Ligue 1) after winning the domestic double in 2010-11.
Newcastle have been a long-term admirer of Debuchy, and are believed to be considering a move for the Frenchman this summer, with a fee in the range of €6 million having been discussed.
It's believed that a strong performance at the Euros could hike up Debuchy's fee, perhaps to €8 million. But that is still a very good price for a man named to the 2012 Ligue 1 Team of the Year by French Football Weekly.
Against England on Monday, Debuchy was transcendent. Manchester United center-back Rio Ferdinand, who's seen his fair share of premier defenders during his professional career, gushed about the right-back's performance on the sweltering night.
"Debuchy been the best attacking player on the pitch…looks a quality player him…" Ferdinand tweeted during that proceedings.
That sentiment was shared by former Blackburn Rovers and Welsh international Robbie Savage, who called Debuchy "the best player" for France.
There was reason for their effusive praise. Debuchy twice got the better of England left-back Ashley Cole (43′, 77′) with searing runs down the Chelsea defender's corridor.
That is something in and of itself. Cole is widely regarded as one of the top defenders in world football.
Should Debuchy continue his run of form in France's next group stage match, on Friday against co-hosts Ukraine, Newcastle might do well to snap him up before some of Europe's other top clubs come calling.
Debuchy is believed to favor a move to Tyneside, having asked France teammate and Newcastle central midfielder Yohan Cabaye about what life's like at the club.
On Newcastle to strike while the iron's hot.