Transfer Season – Are Newcastle Getting Ahead Of Themselves?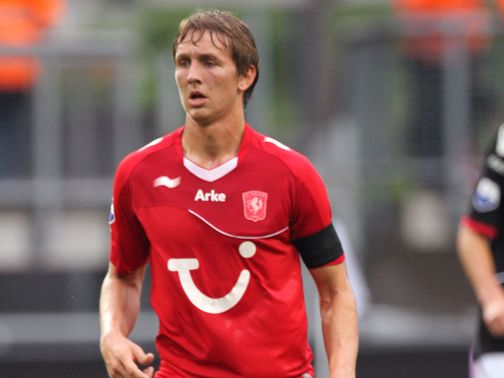 Newcastle United fans awoke this moring to the news that the club has sent a group of delegates to the Netherlands in order to negotiate with Dutch club FC Twente over the transfer of either Luuk De Jong, or Douglas, or perhaps both.
Yet, there remains the ambiguity as to what will actually happen in this case, and it does seem as though Newcastle fans are potentially getting their hopes up too early in this particular situation. That said, they can be hopefully of landing at least one of their targets.
Starting with Luuk De Jong, there have been reports that German side Gladbach have already agreed an £11 million deal to sign the forward, who has an impressive record of 39 goals in 75 appearances for Twente. If this is true, it would render the Magpies efforts as too little, too late in terms of securing his services.
However, this Gladbach deal is not yet confirmed. The German side are however, playing in the Champions League next season and have already secured the signing of Junior Hoillet, so it would make sense for De Jong to opt to move there over Newcastle if either option was viable.
There is still scope for the Toon to steal in late and bring him into the Premiership next season, but with Liverpool also sniffing around it may well be worth keeping the hopes of seeing De Jong in black and white next season on the back burner.
Steve McClaren, the manager of Twente, has said that he will only move for 'stupid money' which it is unclear if Newcastle are willing to pay that, having already made a derisory £4 million bid for Debuchy of Lille in the last few weeks. It looks as though Newcastle will have to add £5 million to the £10 million bid they submitted previously if they do want to land De Jong.
So, if De Jong looks doubtful, then perhaps Douglas is a more viable option. The Brazilian born centre-half would be available for less, and maybe he could be seen on Tyneside in the future. You would think from sending our their team of negotiators, including Derek Llambias, that Newcaslte will hope to return with at least one of their signatures.
As Sky Sports reported, Douglas has been on the club's radar 'for a few months', so this is a deal that could happen. Still, it is very much early days and it is conceivable that Newcastle could end up with neither.
The club have signed, by the looks of it, Curtis Good from Melbourne Victory, a 19 year old unknown quantity, and certainly one from the future. We reported back in April that Newcastle United were offering the young Aussie a trial, but now it looks as though he could be signing a permanent contract.
With Llambias also targeting the inconsistent Vurnon Anita, it seems Newcastle's transfer strategy is taking a high risk approach. Whilst such targets could shine in the Premiership, as we've seen with Cabaye and Cisse coming in from abroad, they could also flop in the manner of Cacapa, Rozehnal and Onyewu have done in the past.
Maybe, just maybe, as well as these promising targets from abroad, the Toon should have their radar switched on to more experienced starts who have knowledge of the Premiership, as this would represent a huge punt on Europe's lesser regarded leagues.
Who do you think the club should be looking to sign? Are wholesale changes needed? Get in touch either on the site, or by Twitter, searching @thespectoview
Harry Aitkenhead (@aitkenheadhj)