Do we have a chance of signing Junior Hoilett?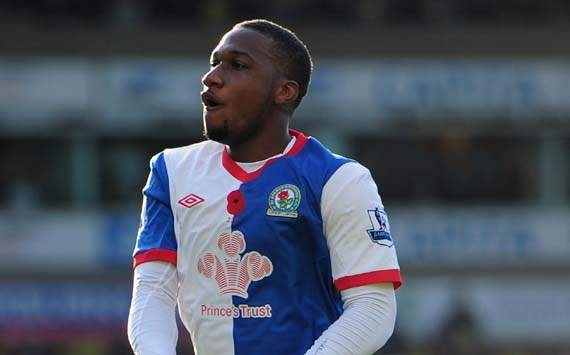 Newcastle have revived their interest for Junior Hoilett who is now a free agent following the end of his contract at Blackburn Rovers.
The club had shown interest in the winger last summer, and following another successful season for the Canadian, it's not surprising that he's once again a name at the top of our transfer list.
However, rather inevitably, his availability on a free transfer has meant that demand for the 22 year old has rocketed. We certainly have worthy competitors for his signature with Arsenal, Spurs, and Sunderland apparently on the prowl.
If Hoilett is to choose a side according to current stature in the Premier League, Sunderland shouldn't be one of his considerations. With that in mind, we could be in for a tug and war with the two North London clubs.
So, can we compete? Well, perhaps we won't have to. With the transfer window having opened on Sunday, rumours of players' whereabouts next season have intensified. Going through all these rumours, two in particular caught my eye: Spurs' approach for CSKA Moscow's Alan Dzagoev, and Arsenal's interest in Fulham's Clint Dempsey.
These rumours seem to have nothing to do with Newcastle, but they could have a huge effect on the likelihood of us signing Hoilett. Both Dzagoev and Dempsey are players who can operate on the wing, meaning that the two clubs will have less of an incentive to go for Hoilett if they already had these players under their belts.
But if Spurs and Arsenal were to remain interested in the midfielder, it could come down to which club could offer him first team football, as I feel that his wage demands won't be high and could be matched by all of the clubs interested.
Hoilett can also play as a second striker, a role which could benefit us if Demba Ba does indeed leave. I also feel he'd get a lot of playing time on the wing. However, he's also good enough to be a regular starter for Spurs and Sunderland, with both clubs having vacant positions for him. But at the same time, the lure of the Champions League could tempt him to Arsenal!
It is difficult to evaluate our chances of signing Hoilett. For me, it is crucial that Spurs and Arsenal veer away in search of alternatives.
Please Comment