The Right Back Dilemma – Clyne or Debuchy?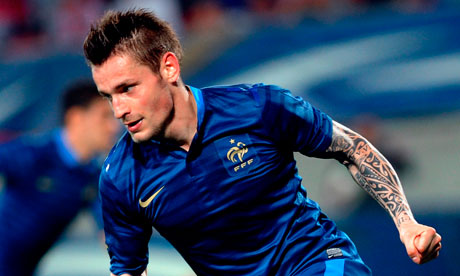 The main priority for Newcastle must now be to snap up a right back capable of performing at the high standards of the Premier League. With the likelihood of Danny Simpson penning a new deal diminishing, it's time to dust ourselves off and find a replacement in time for the start of the season.
As a matter of fact, some of the more concrete rumours filtering through the media are ones of a right back being set for a move to St James' Park. Two of the players being linked are Lille's Mathieu Debuchy and Crystal Palace's Nathaniel Clyne. But which one do we go for?
Let's start with the Frenchman. I'm sure many of you saw Debuchy's impressive performances for his national team at Euro 2012 in which he showed a constant willingness to get forward and double up on the opposition's defender, yet at the same time maintaining a sufficient level of responsibility at the back. The 26 year old was outstanding in his first major tournament in his career, suggesting that he isn't one to be intimidated by the big games.
On the other hand, we have Clyne as a viable option to fill the void Simpson could leave in the starting XI. The 21 year old's game is very similar to Debuchy's, with fast and unexpected attacks also being a strength of his. Considering his age, Clyne has a vast amount of experience in first team football having played 137 times for the Eagles.
So, which do we go for? Although Clyne looks set to become a future England right back, I feel that Debuchy would be the sensible option. The main reason for this is that the Frenchman is currently at, or at least near, the peak of his career and I feel we need a right back who is immediately up for playing in the Premier League.
It could be a gamble if we sign Clyne as given his tender age, a few seasons could pass before he has fully adapted to the pace of top tier football. So, if we are to instantly push on as a football club, we need a player who seems ready right now. Therefore, I can't help but think Mathieu could be our man.
Comments welcome