The Spectator's Season Preview – #1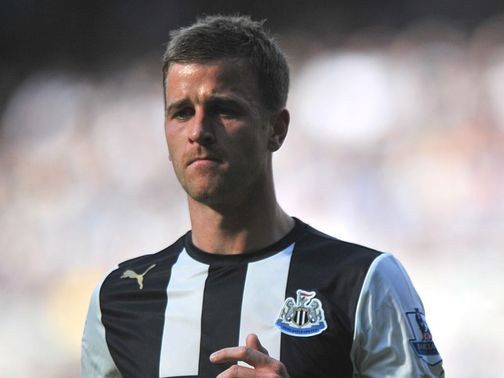 As the start of the season draws ever nearer, players will be fighting to catch the eye of manager Alan Pardew in an attempt to get as many games as possible over the forthcoming campaign. Here, we will take an in-depth look at 5 Newcastle United players, and try to decipher where they will stand next season.
Yohan Cabaye
Last season
To state the obvious, France international Yohan Cabaye had an absolutely fantastic debut season on Tyneside. His wide array of passing and intelligence made him a permanent fixture in the Newcastle first XI. His statistics speak for themself;  last season, he was the player with Newcastle's most tackles per game, interceptions per game, and attempted dribbles per game. In addition to this, he also topped the charts of having more assists than any other Toon player, thus proving what a creative influence he was in such a great season. It can be no coincidence that the in the first game Newcastle played without Cabaye, they looked lacklustre in the middle of the pitch, sinking to a 3-2 home defeat to West Brom.
Next season
Regardless of who Alan Pardew signs this summer, Yohan will be one of the first names on the Newcastle team sheet. After proving himself as one of the league's best midfielders, he will be hoping his awesome central partnership with Ivorian Cheick Tiote can be continued. With an in-form Cabaye available all season long, that could be the difference between 4th and 5th place next season.
Xisco
Last season
After scoring on his Newcastle debut in 2008, many thought that Kevin Keegan (well, Dennis Wise…) had signed a promising young striker, with a decent future at the club. Things slowly crumbled apart after that. After Kevin Keegan left, there was no real sense of leadership or management at the club, and nobody really had an idea of where they stood. Thus, young Xisco eventually managed to find himself as the SEVENTH choice striker in the team. Since that season, he has had numerous spells out on loan to Spain. His most noted achievement while away was scoring the goal which secured Deportivo La Coruna promotion back to La Liga.
Next season
It seems an almost certainty that Xisco will be either sold or loaned back out again. However, there has been a number of fans calling for him to be given another chance. In his last English Premier League game, the 6-0 victory over Aston Villa back in 2010, he looked very lively, and even picked up an assist for Andy Carroll's hat trick goal. Another factor may be that Mike Ashley has paid a lot of money for Xisco over his time at Newcastle, and Ashley's own ego may prevent him from loaning Xisco out for the last year of his contract, and for him to be seen as a 'failure' of an investment.
Ryan Taylor
Last season
The 2011/2012 season was undoubtedly the best season of Premier League football in the career of former Wigan Athletic man Ryan Taylor. After starting the season at left back, he was frequently positioned in varied places, including right back, central midfield and right midfield. His levels of consistency and professionalism allowed him to be rewarded with a deserved new 2 year deal, keeping him at the club until 2015. It will be unsurprising to know that Taylor holds the accolade of being Newcastle's most frequent and accurate crosser of 2011/12. The highlight of his season will unquestionably be the stunning free kick winner scored in the derby game against Sunderland.
Next season
Despite new defensive and midfield recruits being brought in, Taylor should still get a more than decent portion of games over the next year. This will be because of a (hopefully) prolonged stay in the Europa League which will cause huge fixture congestion. With Ryan Taylor, you know what you're going to get. He's not going to get the ball and then beat 5 players before cheekily nutmegging the goalkeeper, before setting off on a 26-somersault celebration, no. What will happen is that he will get the ball, and not only pick out a pass, but the right pass. Ryan will be just fine next season.
Papiss Cisse
Last season
Not much really needs to be said here to be honest. He arrived in January, scored on his debut, and pretty much didn't stop scoring. Despite only having half a season in the league, he is already seen as one of the best in England after breaking goalscoring records right, left and centre. In his first 12 games in the country, he scored a ridiculous 13 goals, including some right crackers against Swansea and Aston Villa, not to mention his goal of the season against Chelsea.
Next season
Simply put, Cisse will play every league game that he is available for. Whether or not Pardew will risk him in Europa League games remains to be seen, but it is safe to say that Papiss is the top dog at the Sports Direct Arena. The Senegal international is exactly the kind of number 9 that Newcastle have been crying out for since Alan Shearer, and the prospect of having Hatem Ben Arfa, Demba Ba and Papiss Cisse for a full season is quite a frightening one.
Mehdi Abeid
Last season
Newcastle fans didn't see much of this young central midfielder last season, just a handful of cup appearances. However, he was one of the standout players in Newcastle's impressive reserve team last term.
Next season
It could be a very, very big season coming up for Abeid. He is now mixing it with the big boys after being one of the main figures of Newcastle's pre-season games. If there's one thing to be taken from his friendly performances, it's that he is a very good player. A box-to-box player, Abeid seems to have an engine that doesn't stop, and could definitely rack up some Premier League games if he keeps his head down.