Newcastle Youngster Ready to Make Step Up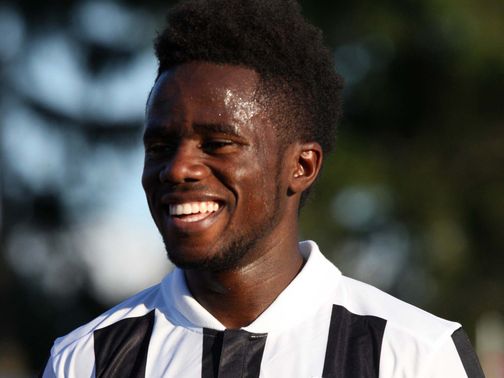 Newcastle United rookie Gael Bigirimana has insisted he is ready to step into the breach for Newcastle United ahead of their mammoth fixture list.
United face a tough programme of Premier League, Europa League and Capital One cup matches in the coming weeks with some high-profile injuries already impacting Alan Pardew's squad.
With Fabricio Coloccini and Tim Krul injured during the international break and Shola Ameobi missing the start of the new campaign, there have been some notable United absentees already.
And with 24 games before New Year's Day, there may be tougher times ahead for the United faithful.
But Bigirimana is ready for the challenge that lies in wait.
He told a local newspaper: "I know things are going well, but there will be hard times, and I love going through hard times.
"That's a test of character. I'm just blessed with good people around me." Bigirimana must wait to see if he gets a chance against Everton next Monday night.
The Burundian born defensive midfielder seems up to the challenge of playing on the big stage in front of the Geordie faithful and has told his manager Pardew that he is ready to step into any role that is required of him.
Bigirimana was taken on trial having asked at Coventry City's academy training facility.
Coventry City  Academy Manager Gregor Rioch said: "Gael is originally from Burundi in Africa and his family moved over and knocked on the door as a 12-year old and asked for a trial.
 He was told he would have to play for a local team and be seen, but then as he ran up the road one of the scouts saw Gael sprinting away and called him back."
He's been described as an Essien-type of footballer in central midfield, who sits in front of the back four and can pick the ball up and play, which suggests that the young rookie can be versatile and fill in at the back with United's current squad dropping like flies – piling the pressure on Pardew.
Comments Welcome