Can Hatem Ben Arfa Keep Up His Hot Start to the Season?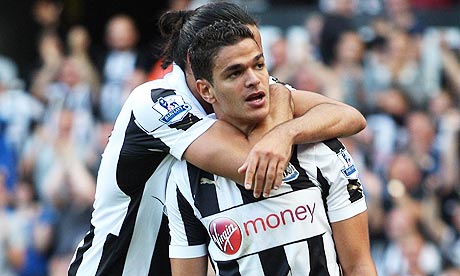 A new season is underway for Newcastle United, and Alan Pardew's boys are looking for more of the same after a very successful campaign in 2011-12.
Despite being predicted as a relegation candidate in the summer of 2011, Newcastle ended up fifth in the Premier League, earning a place in European competition for the first time in years.
Plenty of players contributed to Newcastle's great run – Fabricio Coloccini and his defense, Papiss Cisse and his goalscoring and Cheik Tiote and his physical play to name but a few.
But star Frenchman, signed for only £5.75 million in January 2011, played an equally big role for the team, especially in the second half of the season.
Ben Arfa's goalscoring and playmaking ability was dominant at times, and on plenty of occasions he looked unstoppable against solid Premier League defensive units.
In particular, fans will remember his unbelievable solo run against Bolton Wanderers, finished off with a typical cool tap in past a helpless keeper.
So far in 2012-13, we've seen Ben Arfa make even bigger strides, as he's clearly had his fingerprints all over the Newcastle attack in the first few games.
After failing to earn a place in the France lineup for much of Euro 2012, Ben Arfa is making it his mission to prove Didier Deschamps wrong with his play this season, and so far has been successful in doing so.
Ben Arfa is currently Newcastle's leading goalscorer, with two through the first three games, including a game-winning penalty (which he himself earned) against Spurs on opening day.
As a team, Newcastle's output hasn't been that impressive, but it's still early in the season, and if Ben Arfa can keep up this level of play he'll surely lead the Magpies to plenty more victories.
We're slowly seeing HBA become the team's best player, as he's developing in front of our eyes into an elite attacking player.
This is the talent that made Marseille so reluctant to let go of him, and Pardew has done a great job of getting the best out of him and reducing the off-the-pitch issues that haunted him earlier in his career.
As the season goes on – especially with the addition of the Europa League to the schedule – look for Ben Arfa to keep getting better and better, and to score and set up some really important goals down the stretch.
Comments Welcome