The Rumour Mill – Joshua King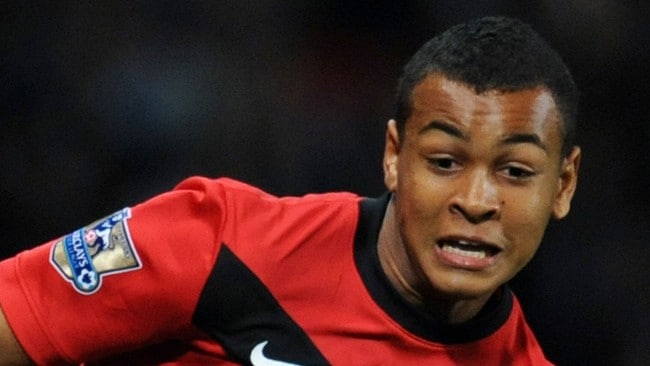 Newcastle look set to continue building for the club's long term future, with rumours that the Magpies have been in contact with the agent of Manchester United's Joshua King.
Given Sir Alex Ferguson's array of high quality attacking players, it looks as though the young striker doesn't have a future at Old Trafford, and could be keen to move on in his career. Having been at the club since 2009, King has had to satisfy himself with stints out on loan and a solitary League Cup appearance for the Red Devils.
Now 20 years old, the timing seems right for the Norwegian international to seek pastures new – more specifically, at a club where he can actually compete for a position. King can't afford to satisfy himself with being on the fringes at one of the world's biggest clubs, or he'll see his career finish very quickly. But is he good enough for us?
First of all, being linked with a striker is certainly pleasing. If the rumours turn out to be true, then they suggest that Pardew is aware of needing more fire power in attack. Many fans were disappointed when no one was brought in to act as cover for Ba and Cisse, so this could be a chance to rectify a potentially precarious situation.
However, it must be said that I'm not entirely convinced by King's ability despite being a product of the Man Utd academy. He managed just one goal in 19 games for Hull City in a recent loan spell, and scored no league goals for both Preston North End and Borussia Monchengladbach. It is clear that if he is unable to establish a decent return for clubs of a lower stature than Newcastle, then perhaps it isn't worth pursuing our interest.
As I've mentioned in previous articles, it is an insult to think that this is a club which would sign any old player simply to add depth. Our success over the past few years requires plaudits from across Europe, and it is clear that some of the top players in this continent have recognised that – which is why they've signed for us! In all honesty, I'm adamant that the club can attract better players than King with similar transfer fees and wage demands. Therefore, I feel we should give this lad a miss.
Comments Welcome