Do we need Mohamed Diame?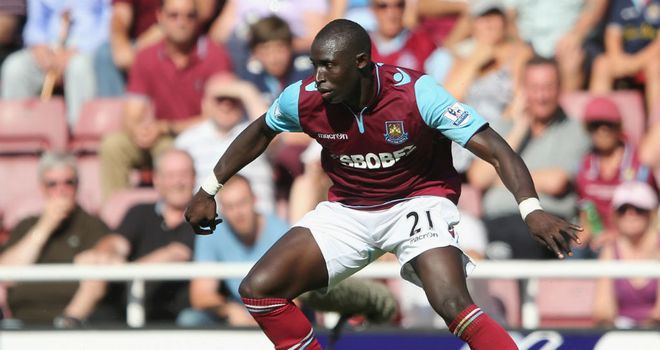 Having signed prolific striker Demba Ba from West Ham, it looks as though the club could be raiding the East London club for another one of their best performers, with rumours linking Mohamed Diame to St James Park.
The central midfielder has been in stunning form this season, with his performance against us epitomising The Hammers' shrewdness in the summer transfer market.
However, the Londoners will be regretting that the free transfer, previously of Wigan, had a meagre £7m release clause slapped on him. Inevitably, Newcastle, Everton and Fulham have now began to monitor his form.
But is Diame needed come the January transfer window, or should we focus our budget on bulking up another position, or even our youth system? Well, it's difficult to say right now, and that's because it's not certain that come the end of the season, Cheick Tiote will still be a Newcastle player. There is still speculation linking him with a move away, so it might be important that we have a replacement in mind if we are to lose the Ivorian.
It also looks as though Juventus could pip us to the signing of Moussa Sissoko, with the Magpies having failed to tie up a deal for the Toulouse man. It now seems likely that he'll be tempted by a move to the Serie A champions.
Another reason as to why it's difficult to judge whether we are in need of another defence minded midfielder is that we are still uncertain about our fortunes in Europe. If we are to progress to the knockout stages of the Europa League, then it could be very important that we bolster the squad to ensure that we can focus on both domestic and continental matters.
Perhaps this article may frustrate you, for I don't seem to be progressing to any conclusions as to whether we should spend £7m+ on Diame. However, what I will say is that Diame is a very good player who has just began playing in the prime of his career and capabilities. So if the squad does have any departures in the near future, Mohamed Diame should definitely be considered a worthy replacement.
What do you think? Would he make a worthy replacement for Tiote?