Newcastle Linked with Former Wigan Flop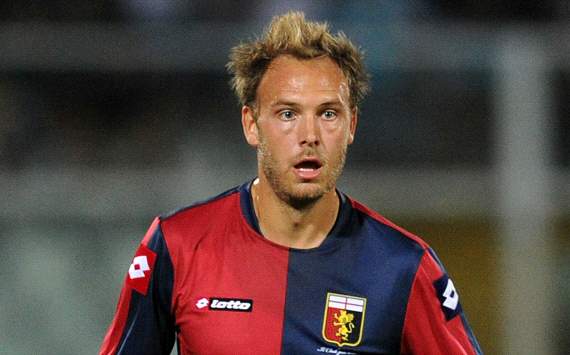 Having endured a string of disappointing results recently, Newcastle fans will be forgiven for scrutinising rumour mills across the internet to see who the club could be signing in January to turn our fortunes around.
Naturally, an array of footballers have been linked with a move to St James Park, and, rather inevitably, some of the whisperings within the football world have been rather odd and unexpected. Perhaps you will agree that Genoa's Andreas Granqvist is a name that many wouldn't have pictured in a black and white shirt come the turn of the year.
I say this not because I've jumped to any premature conclusions over his quality, but because many of you may remember the defender from his harrowing experience at Wigan Athletic. The Sweden international managed just 14 appearances in a miserable two years with The Latics, with a move back to his homeland afterwards emphasising his discomfort in England.
So often when a foreign player flops at an English club, we see them applying their trade elsewhere, usually guaranteed to never be welcomed back with open arms to these shores. Andriy Shevchenko, Diego Forlan and Alfonso Alves shall hopefully help prove my point.
However, perhaps a degree of leniency is required when considering Granqvist as a transfer target. What must be pointed out is that he last played in the Premier League four years ago. It is clear that, currently being 27 years old, Granqvist was far from being at the peak of his abilities when playing at the DW Stadium. Centre backs are renowned for reaching maturity in their late 20's or possibly even early 30's.
This seems to be taking place, with Granqvist having enjoyed three impressive seasons with FC Groningen (he scored 11 goals in 33 league games in the 2010-11 season), earning him a move to Serie A club Genoa in the summer of 2011. The 27 year old has also established himself as a regular in the Sweden squad.
So, should we give Andreas Granqvist a second shot at the big time for a fee of around £4.5m? I would be interested to hear your opinions on the Swedish international. For now, all I'll say is that I reckon he'd have improved since his days at Wigan (though that won't be difficult to emulate).