The Rumour Mill – Bafetimbi Gomis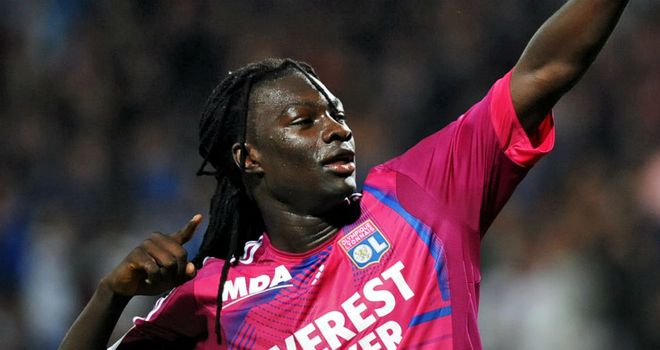 The fracas for fresh faces continues at Newcastle, with rumours linking the club to Lyon striker Bafetimbi Gomis.
The Magpies' bad run of form continued last weekend, and the need to spend in January is verging on mandatory with talks of Demba Ba's departure refusing to die down.
The squad could encounter severe repercussions if the Senegalese striker were to seek pastures new. Ba has scored 11 of United's 19 Premier League goals so far this season, meaning that Pardew may have to be on the lookout for a prolific goalscorer come the new year.
With that in mind, Frenchman Bafetimbi Gomis could answer at least a few of our problems. In fact, the club were linked to the player over four years ago whilst he was at St. Etienne. Clearly, the 27 year old has done well for himself since then.
Gomis has been in fine form this season, scoring 10 goals in 17 Ligue 1 appearances, trailing only Ibrahimovic in the top scorers' rankings. The front man has also enjoyed success on an international level recently, scoring the winner in a friendly against Italy in November.
What makes  Gomis a promising target is his durability on the transfer market radar. He's a player who seems to be linked with big European clubs every year, and that is mainly down to his consistency. The striker has hit double figures in seven consecutive seasons during his stay in Ligue 1, a statistic which emphasises his ability to keep performing in the long run.
The main concern would be that he has played in the French league all his career, and, with all due respect, it is inferior to the Premier League. Admittedly, our Senegalese duo both came from foreign divisions, but they were signed from the Bundesliga, a league of higher quality and one considered similar to ours. It wouldn't be a certainty that Gomis would continue his impressive goal return in England.
So, if this rumour does have substance, is he a player worth going for? I reckon that for the right price, he would be. Gomis looks to be at the peak of his career and is set to break his record for number of goals in a season. So if we're going to approach him, now looks to be the perfect time to do so.