Premier League Survival: Newcastle's Ultimate Goal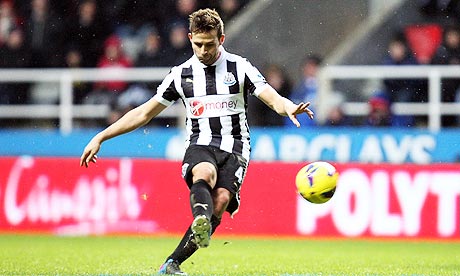 After another gut wrenching defeat over the weekend, the situation for Newcastle United became even more precarious after 3 out of the 4 sides below us in the table got positive results and continued to pile the pressure on Newcastle.
This leaves the club now just 2 points above the dreaded relegation zone with the spectre of relegation a very real possibility.
Surely its time for the management at Newcastle to review where their priorities lie. I have always believed that Europa league was high on our priority list. After the way we faired in the FA Cup and the Capital One Cup that belief has only grown stronger.
With the situation so perilous for the club and the confidence lower than a snakes belly it is time for the management to make a stand and get their priorities right. The first and foremost of that has to be Premier League survival. Nobody wants Newcastle to be getting into the latter stages of the Europa league and ending the season getting relegated.
I say treat Europa league as more of a tournament where you give squad players a go especially so in the away legs and take things from there. I say we should not even let our first team players make those long and arduous journeys to Eastern Europe to the likes of Ukraine and possibly Russia if both sides manage to get through.
Given the run that we've had – 2 wins in last 14 Premier League games  and no wins in Europa League in the last 3 – it is easy to get overly critical and panic. But the good news is that the treatment room is now emptying and all of Newcastle's blue chippers should be back in contention in the next 10 days or so. Along with hopefully (fingers crossed) some new faces. That should provide some freshness to a squad that has had the look of a stale one for some time.
There are still 15 league games left for Newcastle between now and the 19th of May and I think a tally of about 38-40 points should ensure survival for another season at least. And then we can push on. My suggestion to Pardew and his staff is to concentrate solely on Premier League survival above anything else. The Europa League in my opinion has now merely become a distraction.
What do you think? Would you rather see us succeed in the Europa League and go down, or ensure Premier League survival and get knocked out by Metalist next month?