Why A Move For David N'Gog Would Be Foolish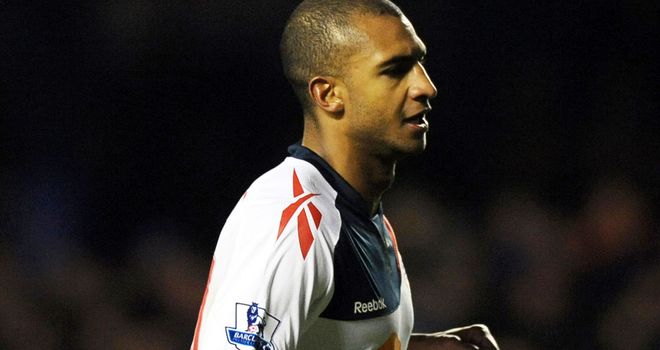 The Daily Mail is reporting that Alan Pardew has turned his attention to Bolton Wanderers striker David N'Gog to fill the void left by the departure of Demba Ba to Chelsea.
With Loic Remy having rejected Newcastle for Queen's Park Rangers, it appears that Pardew and Mike Ashley are running out of options.
It was never going to be easy to replace Ba's production, but with a shortage of affordable strikers available on the market, it looks like David N'Gog is a sign of a growing desperation.
N'Gog, as many Premier League fans will remember is a former Liverpool player who arrived from Paris Saint-Germain with big expectations.
N'Gog showed great potential as a teenager scoring at a prolific level for the French junior squads. He was signed by Liverpool in 2008 with the expectation of supporting Fernando Torres in the short term and eventually evolve into a prolific goal scorer.
But he never lived up to expectations at the senior level. N'Gog scored only 19 goals in 94 total matches for Liverpool, in all competitions.
Eventually he was sold to Bolton in 2011 for £4million. Bolton was relegated to the Championship this season. They are currently languishing in the bottom half of the English second division and it appears that N'Gog wants out.
N'Gog's performances have not improved while at Bolton, scoring only 4 goals in the Championship this season. At 23-years-old, N'Gog has never come close to the expectations people had of him.
So, why does Pardew want to take on N'Gog? One reason could be that he is unlikely to pay very much for him. Estimates in the media seem to point to a £2million price tag. Perhaps N'Gog does not come with a lot of risk and given his age it is not exactly ludicrous.
Another possible reason is that Pardew may feel that N'Gog's attributes make him better suited for the wing. The Newcastle manager might use him as a wide player, with the hope that he could help Papiss Cissé or newly acquired Yoan Gouffran score goals.
But given the club's recent struggles, fans of the Magpies are looking to find someone who would step in and save them from relegation. It is difficult to see N'Gog making the immediate impact Newcastle desperately need.
What do you think?