Top 5: Transfer Manoeuvres of Recent Years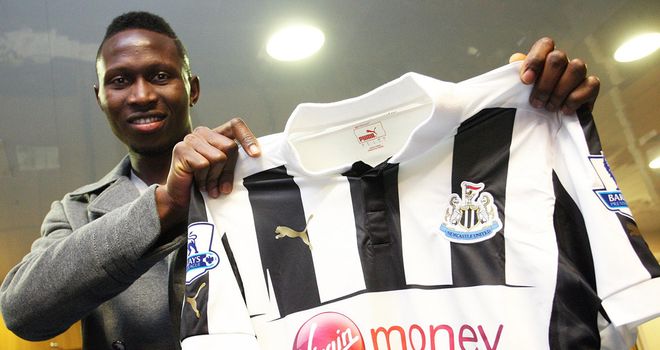 With Newcastle's sporadic involvement in the market having resulted in a crop of French talent entering the golden gates of Tyneside, it looks as though the negative sentiment surrounding the 2012/13 campaign is starting to thaw (let's hope the snow does too).
So with all eyes on the ins and outs at the club, it would be foolish to digress. Here is some of the best wheeling and dealing the club has performed during Pardew's dynasty.
5. Papiss Cisse. There's no denying that our Senegalese front man hasn't really been at the races this season, but as the old cliché goes, form is temporary, class is permanent. A man who is capable of scoring 13 league goals in his inaugural season won't simply shrivel away in such a short period of time. With compatriot Ba having left for Chelsea, let's just say there's now a "gap in the market" for the 27 year old.
4. Joey Barton. Now, this isn't to say that the wild maverick is a bad player. What Pardew and co. have managed to establish at this football club is a group of players on low wages that are willing to work hard for each other. In such a harmonious and efficient society, I question whether the camp would have maintained such discipline during our campaign for Europe had "pit bull Joey" been among the ranks. In hindsight, offloading him seems beneficial.
3. Demba Ba. Speak of the devil. I empathise with fans who feel a sense of betrayal towards Ba, but no one can dismiss the marvellous job he did here from the moment he arrived on a free from West Ham. And if there are any fans out there looking for a remorseless attitude, then perhaps that dodgy knee of his will go "Pop!" one day, and it'll be Chelsea left with a predicament.
2. Yohan Cabaye. On this occasion, the popping sound was a gem being plucked out of the rough by Mr. Carr. It's still difficult to believe that a player as good as Cabaye was available for a meagre £5m. Quite extraordinary, in fact. What's pleasing about this manoeuvre is that it could reap more benefits for years to come. Why, j'aime la France!
1. Andy Carroll. Am I being too predictable? Apologies if so, but there's no denying how much we've gained from this quite unbelievable sum of money. One of those situations in which I needn't say much. I'll just let you lot get on with the grinning……£35 million!!
As I often stress, I'm not looking to impose any of my views upon you. Therefore, if you think that a clear error of judgement has been made, or you just think that I'm a complete idiot, then I'd be happy to hear all of your views.