Xisco Finally Set to Depart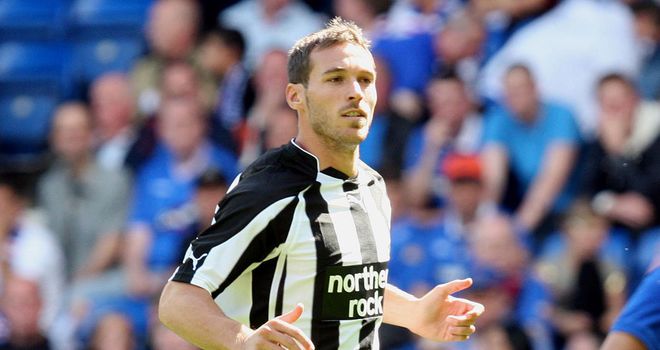 It's a piece of news that every Newcastle supporter would have wanted to hear. There are reports emanating from Spain that Cordoba a second division side have now reached agreement with Newcastle over a six month loan for misfit forward Xisco.
Given the fact that there are only six months left to run on his contract this will effectively be the end of players Newcastle's career (if we can call it that).
The 26 year-old former Spanish U21 international joined United for £5.7m from Deportivo la Coruna in late August 2008 and his last first team outing came back in August 2010 against Aston Villa at SJP. During his chequered term at Newcastle he had loan spells at his former club Deportivo La Coruna and Racing Santander.
His Newcastle statistics do not make for good reading with a grand total of eleven first team appearances (4 starts) totaling 441 minutes in all competitions, scoring once – on his debut against Hull City at St. James's park in a 2-1 reverse.
I don't know how Newcastle will be benefited financially though, as it's a second division side in a league where the wages are not as high as they are paid in the Premier League.
So I imagine that the magpies will still be coughing up a hefty chunk of his inflated wages. However it is good to get a player off the books (as good as) when you are trying to do something new rather than having him sulk for the remaining length of his contract. He was in Newcastle's 25 man squad and now that place can go to some one else worthy of featuring.
Comments Welcome