The Rumour Mill – Jason Puncheon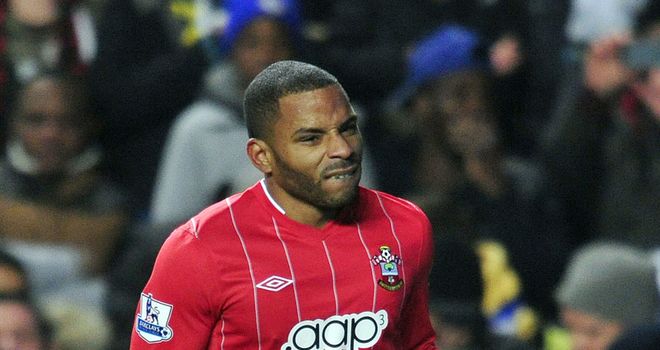 No matter the time of year, and no matter the club's present form and fortunes, the transfer rumours continue to flood in thick and fast.
Despite three wins in four league games and a passage to the last 16 of the Europa League, the newly dubbed "Le Magpies" must continue to rummage through the transfer market, as very rarely is a football squad complete or accredited as idyllic.
One position which could be bolstered is on the wing, with a substantial number of fans pointing to a possible competitor to Jonas Guetirrez's place in the team.
As a matter of fact, a name currently being whispered around is Southampton's Jason Puncheon, who must be half decent considering he's in my fantasy football team.
In all seriousness, the 26 year old has made a significant contribution to a Southampton side which has shown excellent attacking impetus all season. Puncheon can play on either wings and even behind the striker, showing a versatility which is always beneficial, especially when considering the 4-2-3-1 formation which Pardew is now favouring. If lucky enough to sign him, the London-born midfielder could slot in anywhere along the "3".
But let me stress that this isn't a player whose role would be to simply ensure that any potential holes in the squad are filled in. Puncheon has excelled in the Premier League thanks largely to his confidence on the ball and the common audacity he shows when running at defenders, creating chances and even taking them himself. The winger has 6 goals in 25 games this season, an impressive goal return for a wide man. Following the departure of Ba, possessing numerous players who are capable of scoring is incredibly valuable.
What makes a move for him even more enticing is that he is out of contract at the end of the season, which, despite leading to inevitable opposition, could lead to the signature of a very talented player who has already settled into the English league. Time will tell whether this rumour has any legs on it, for we must consider that most of them don't. Whether the reliability of the source should be scrutinised remains to be seen. All I will say is that I would be thrilled to see the club show an interest in this newfound Premier League talent.