Steven Taylor Overlooked Yet Again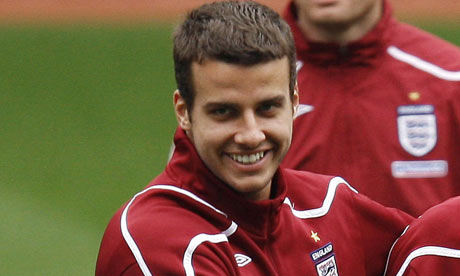 Roy Hodgson yesterday announced the England squad to take on San Marino and Montenegro in a World Cup qualifying double-header in the coming weeks. The big shock, although it had been rumoured at recently, is that former captain Rio Ferdinand  will be coming back into the fold for the first time since 2011.
At the age of 34, it seems bizarre that Hodgson should turn to the Manchester United defender as, when the tournament does come round in Brazil next Summer, he'll be 36 and on the brink of retirement. Also adding in Ferdinand's long-standing back problem, it seems nonsensical.
One defender from the Premier League who can feel unlucky at not earning a call up is Steven Taylor, who since returning from injury this campaign has been in great form. His latest performance last weekend in the win against Stoke was fantastic, and similarly he was superb against Southampton in the 4-2 victory at St James' Park.
Taylor has seemingly been on the England radar previously, capped at youth level and was part of a Steve McClaren senior squad despite never playing. It's interesting to contrast some of the players that makee that squad now, against the bigger names who keep coming back for more like Ferdinand.
Michael Mancienne, then of Chelsea, was also a non-playing member of that squad and he, like Taylor, has not been involved since. Is it then, possibly true that England managers do favour players from the so called 'big clubs'?
Ferdinand has played for the best team in England for a number of years, and it's hard to imagine a player of his age being called up from any other team aside from Manchester United. Taylor appears the unfashionable option, playing for a team in the bottom half of the domestic league.
However, he is only 27 years of age and is coming into the prime of his career. His manager, Alan Pardew, had this message to offer Hodgson in the wake of Newcastle's win over Stokes. "Steven Taylor was immense. He was brilliant. It was an England-standard performance. England need to look at Steven at centre-half. It's a problem position for them."
Therefore, there remains a danger that Newcastle's players could seek to join the top clubs in order to further their international ambitions. If this is truly the case, it's a sorry state of affairs for the FA and English football. It's not the case for other countries. For example, one of the stand-out players of Spain's Euro 2008 qualification and later tournament win was Joan Capdevilla, then playing for the unfashionable and bankrupt Deportivo la Coruna (Capdevilla moved to Villareal just before the tournament, who have since suffered relegation).
The FA have come under serious criticism from a lot of quarters in recent times. Ferdinand was supposedly not selected for Euro 2012 for "footballing reasons", but it was widely suspected that was due to the John Terry racism case. Is it really the case on such footballing grounds that Taylor, 7 years younger, isn't a better prospect in the lead up to the World Cup in just over a year? A final note would be Rio Ferdinand recently escaping punishment for a crude off the ball altercation with Fernando Torres in the recent FA Cup draw between Manchester United and Chelsea.
It was a clear retrospective red card, with Ferdinand both tripping the Spaniard and barging him in the back of the head. Is his international recall related to him avoiding a ban? It wouldn't be surprising. Taylor must not allow himself to get too disappointed at being overlooked and put all his efforts into delivering more top quality performances for Newcastle United.
Who knows, he could still earn a place in future squads on the long and windy road to Brazil.
Do you think Taylor is worthy of a place in the latest England squad? If so, what reasons do you think Roy Hodgson has for overlooking him? Get in touch via the comments section below, or on Twitter. By Harry Aitkenhead