Are Newcastle Tracking This SPL Defender?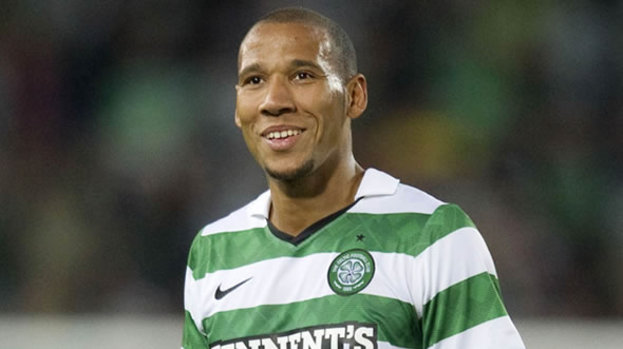 Though all eyes will be firmly fixed on the tail end of the season, there are some pressing issues which will be vigorously discussed among the Newcastle faithful once the 2012/13 campaign comes to an end.
One obvious discussion point will be the future of our skipper. Despite the club being able to hold onto him in January, reports continue to suggest that Coloccini is set for a move back to Argentina. Naturally, the news is upsetting, but if it were to take place, the Magpies would need to act swiftly in order to find a replacement.
A name being mentioned in a number of papers is Celtic's Kelvin Wilson. Standing at 6 ft 3 in, the 27 year old is a colossus in the heart of the Bhoys' defence and began attracting attention for his performances in this year's Champions League, with special plaudits for the role he played in Celtic's win against Barcelona.
Wilson is also set to win another Scottish Premier League medal under Neil Lennon. However, I'm sure I won't be the first person to point out that it is far from being a division as competitive or intense as the English top tier, especially following Rangers' exit.
Nevertheless, the stature of the league shouldn't be the determining factor as to whether a move should be made. Wilson is a big, strong and commanding defender, which was what allowed Coloccini to flourish into a leader on the pitch. Admittedly, there are other leagues which I'd prefer the club to rummage through, but given that scout Steve Stone made the trip to Glasgow to watch the defender play, it seems that the club feel they've found a player worth investing in.
Celtic signed Wilson from Nottingham Forest on a free in 2011, and it is rumoured that the asking price has since increased to around £5m following two successful seasons at the club. Such a fee is less than half of what the club paid for Coloccini, who arrived at St James' Park as a relative unknown.
There's no denying that, for now, there are more important areas of the club to be focusing on right now, none more so than Premier League survival and the Europa League. However, it's never too early to keep an eye on potential signings, especially when they could involve replacing your skipper. I'd be interested to hear your thoughts and whether you feel Carr and co. should look elsewhere.
Comments Welcome