Do we break the bank for this lad?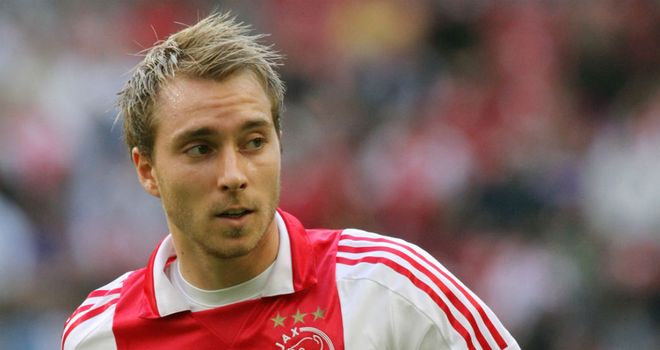 Ever since Pardew's arrival in 2010, the club has adopted a strict policy, and fast becoming ritual, of signing players at low prices. Apart from Papiss Cisse, Newcastle have never gone close to breaking the eight figure mark in signing the current crop of players, and that is a credit to the quality of scouting available at St James' Park.
But inevitably, there will always be clubs that spend disturbing amounts of money – just look at the likes of City and Chelsea. Though such an approach comes with more risks and enhances the extent of potential failures, it still ensures that said teams get their hands on players of undeniable quality.
There's no hiding the fact that the club doesn't have the same financial capacity as the ones at the top of this division, but given that there are no issues with stability in terms of money, would it benefit to occasionally up the stakes in transfer dealing?
I bring this up because of the recent rumours that are circulating in some newspapers – apparently, Newcastle have set their sights on Ajax midfielder Christian Eriksen.
Perhaps some may be taken aback by this news, given that the 21 year old has been courted by a number of big European clubs over the years. Even more surprising is the suspected asking price which Ajax will be demanding in the summer. Having accumulated 11 goals and 19 assists so far this season, the Dutch giants have slapped a £17m price tag on him.
Such a figure can be argued as unsurprising given that Eriksen is considered one of the brightest young talents in the world at the moment, not to mention Ajax's unrivalled ability to unearth the footballers of tomorrow.
What's particularly interesting is the fact that Newcastle have been linked to him. Is this yet more fodder from the press, or is it a reaction to an underwhelming season domestically?
For now, I don't think we should get too excited about the rumour itself. What could be discussed is whether a change in transfer policy is what's needed to reignite the club's fortunes.
The injection of young, talented French players has proven beneficial, but is it enough to return Newcastle United to the dazzling heights of fifth and more European football? Or do we need to break the bank in order to expand as a club and generate more revenue in the long run? I'd be interested to hear your views.