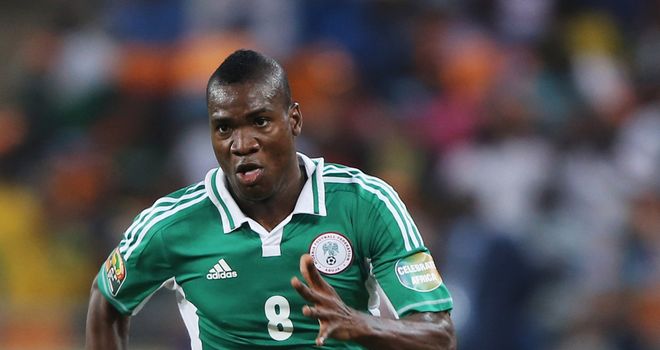 No matter the outcome of this exhausting season, there's no doubt it will be considered a complete and utter disappointment on the back of the dizzy heights of fifth last year.
One of the events involving the club which must be circled in red-marker is the departure of Demba Ba in January. Papiss Cisse, though having popped up with a string of vital goals, has been unable to recapture his scintillating form from last season. And though Yoan Gouffran appears a signing with a fair amount of potential, he can't be considered an out-and-out striker (at least, Pardew doesn't think so). A big problem, therefore, has been the lack of a prolific front man since the turn of the year.
The Magpies were recently linked with Gary Hooper, of Celtic and the SPL, which sits in an unsurprising 24th in the UEFA coefficients. This week, the club has been linked to a player in a much more competitive league: Brown Ideye of Dynamo Kyiv, with the Ukrainian league being seventh in the coefficients.
In fact, 24 year old Ideye has scored an impressive 28 goals in 52 league appearances since joining the club in 2011, a more than satisfactory goal return.
The striker has also proved himself influential on the international stage, raking up two man of the match awards at the 2013 Africa Cup of Nations as he and Nigeria deservedly won the tournament.
Ideye is also rumoured to be excited by the prospect of a move to England, his agent eulogising Newcastle in spite of other Premier League clubs rumoured to be after him.
Given that Kyiv are a club of affluence, they're reluctant to let go of one of their key players. However, given that he has two years left on his contract and has apparently expressed his desire to climb the football hierarchy, he could go for a fee in the region of £9m. One million less than what the club reportedly paid for Cisse.
The underachieving this season will mean that the club will be linked with all sorts of players, most of it merely attention-seeking journalism. Whether this rumour is to be reliable or not remains to be seen. One thing's for sure, it represents the calm before the storm.
In the mean time, I thought it'd be interesting to raise another debate which could prove interesting: should Newcastle's undying influx of foreign players have a limit? Does Pardew have a responsibility, or even an underlying reason, to bring in home-grown players? I'd be interested to hear your thoughts.
Comments Welcome