Could this forgotten winger be available?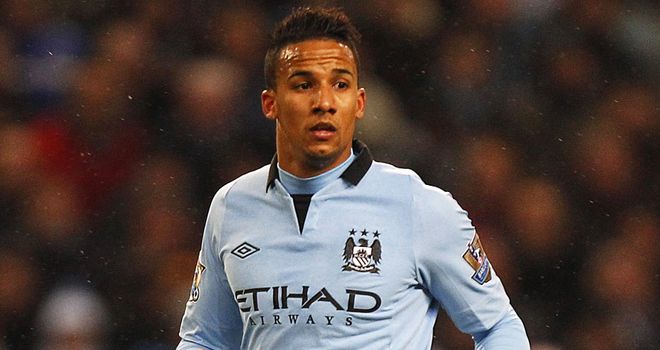 Arguably the best way to envisage the world of football is as an ever shifting hierarchy. As players begin to stand out for their respective clubs, bigger and richer ones come calling, leading to such players elevating themselves within the overall pyramid of the game.
However, such lucrative moves don't always end up with the newly signed player settling in quickly and recapturing the form he attained at his previous club. There are countless examples of those who have suffered from this figurative vertigo, but Manchester City's Scott Sinclair is a poignant and recent specimen.
The 24 year old vagabond appeared to have finally found a home at Swansea City, with his dribbling ability and flair complementing a side which, under Rodgers, developed a keep ball philosophy which won them many admirers last season.
However, Sinclair made the switch to the then reigning English champions last summer, and it's fair to say it's gone horribly wrong. He has since made a paltry eleven appearances since signing, with many being cameos from the bench. The future looks bleak too, with David Platt stating in November, three months after he'd joined, that the winger was free to leave the club if he becomes fed up with his bit-part role at the Etihad.
As many Newcastle fans have pointed out, the wings have been an issue for the side this year, particularly due to the recent scrutiny of Jonas Gutierrez's performances for the Magpies. It's an area which needs strengthening, and though there appears to be little to no speculation on the matter, I feel Scott Sinclair would be an excellent player to pursue in the forthcoming window.
If he wants to play more football, he will most certainly leave, and City won't be reluctant if they are to have an overhaul in an attempt to close the gap with their local rivals. Sinclair is a player who has already proven himself capable of performing in the Premier League and would provide the necessary support to the strike force. In fact, the ex-Chelsea man also has a knack of finding the net from time to time.
If League survival is assured, it's crucial that Pardew and co. show the necessary drive and ambition in the market to stop this rapid fragmentation. Given City's long-term neglecting of him, I sense an opportunity for a swoop.
Comments Welcome