Newcastle Courting Gunners Flop?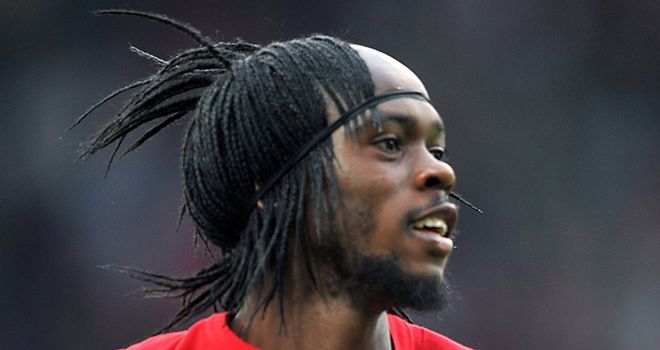 I've seen some pretty baffling transfer rumours over the years whilst perusing through football websites and the back pages of newspapers, but this one is certainly up there. Because just a few hours ago at the time of writing this, Newcastle United were strongly linked to Bambi on ice...more commonly known as Gervinho.
Of course, the above joke, though hackneyed by the footballing world, was employed to lighten the mood because I personally see this as a very bad move indeed. Remember what happened the last time the Magpies signed a dead weight from the top 4 who had previously succeeded in French football? That's right, Gabriel Obertan happened.
Gervinho's tenure at The Emirates has been disastrous to an extent that even Arsenal fans, renowned for being the most stubborn in the business, predominantly accept that he has been a huge anti-climax. Having established himself as a frequent goalscorer and playmaker at Lille, the 26 year old has gone no further than a handful of good performances per season for the Gunners.
A lot of players who arrive from foreign leagues learn to settle into the style of the English game after a few months, or even a season. Ex-Spurs midfielder Luka Modric is a good example of a player who took twelve months to adapt before flourishing. Gervinho, however, has struggled to make an impact in the Premier League for a second consecutive season.
For me, this is a classic example of a player more than capable of shining at a particular standard, but is unable to make a step up. Ligue 1 isn't necessarily an easy division to compete in, but there's no denying that the calibre is higher in England. It looks as though Gervinho won't adapt to the intensity of the EPL, and so such rumours certainly don't leave me with much enthusiasm.
The Ivorian is a winger who relies on having a lot of time and space on the ball, which comes at a premium against top teams such as United and City. Unlike Ben Arfa, he doesn't seem to be a player prepared to create something out of nothing or force the issue – a player that waits for a mistake or an acre of space isn't what a club like this should be searching for. Personally, I hope a deal doesn't come into fruition, but I'd be interested to hear your thoughts.
Comments Welcome