Newcastle in pursuit of Portuguese defender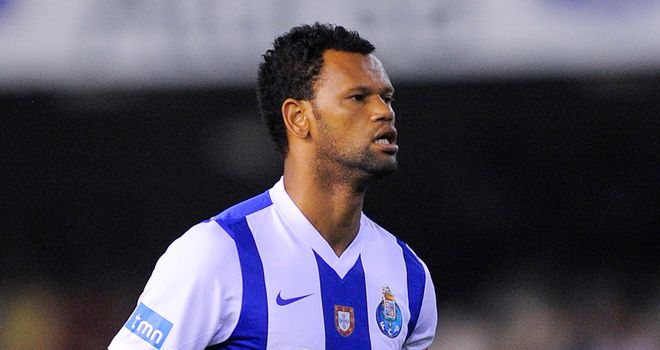 Despite the alarming lack of transfer activity at St James' Park, the Club continue to be linked with potential suitors from across the continent.
The recent acquisitions made by clubs that finished around Newcastle last season have exemplified the need for the Magpies to produce a reaction. With the likes of Norwich, Southampton, Swansea, and even Sunderland performing shrewd business, the onus is on Pardew to ensure that any regression from last season is avoided.
The area in dire need of strengthening is undoubtedly up front, with the effects of Ba's departure in January still being felt. And with Cisse rumoured to be training alone following the rift over the Club's new shirt sponsor, Pardew's recent desire to sign two more strikers needs to come into fruition.
With that in mind, I was surprised to hear the rumour that Newcastle are chasing Porto defender Rolando. Following confirmation from Coloccini himself in mid-June that his intentions are to stay at St James' Park, working on the central defence, for me, shouldn't be the priority at this point in time.
Nevertheless, the 27 year old is a player with a decorated career, having won back-to-back league titles with the Portuguese giants, as well as earning 18 international caps since 2009.
Having fallen out with former manager Vitor Pereira which resulted in a loan move to Napoli in January, Rolando could be seeking pastures new despite the recent change in personnel. Certainly, you feel the defender only has one move left in him in order to play in one of Europe's most prestigious divisions.
The rumoured asking price is £5m, which seems fair given we're dealing with an established player at a club renowned for producing impressive exports. In theory, Rolando should be at or nearing the prime of his career, so this seems like an ideal time to make a move for him.
However, as mentioned before, I feel that Pardew's priority has to be bringing in one or two strikers. Newcastle have already established a philosophy of low spending in order to be economical, and that means targeting areas which require the most improvement. There have been whisperings around the Club that there won't be many new arrivals in Tyneside this Summer, and if there are going to be any, they have to be in the attacking department.
Comments Welcome