OFFICIAL: Puma Release Newcastle Shirt Designs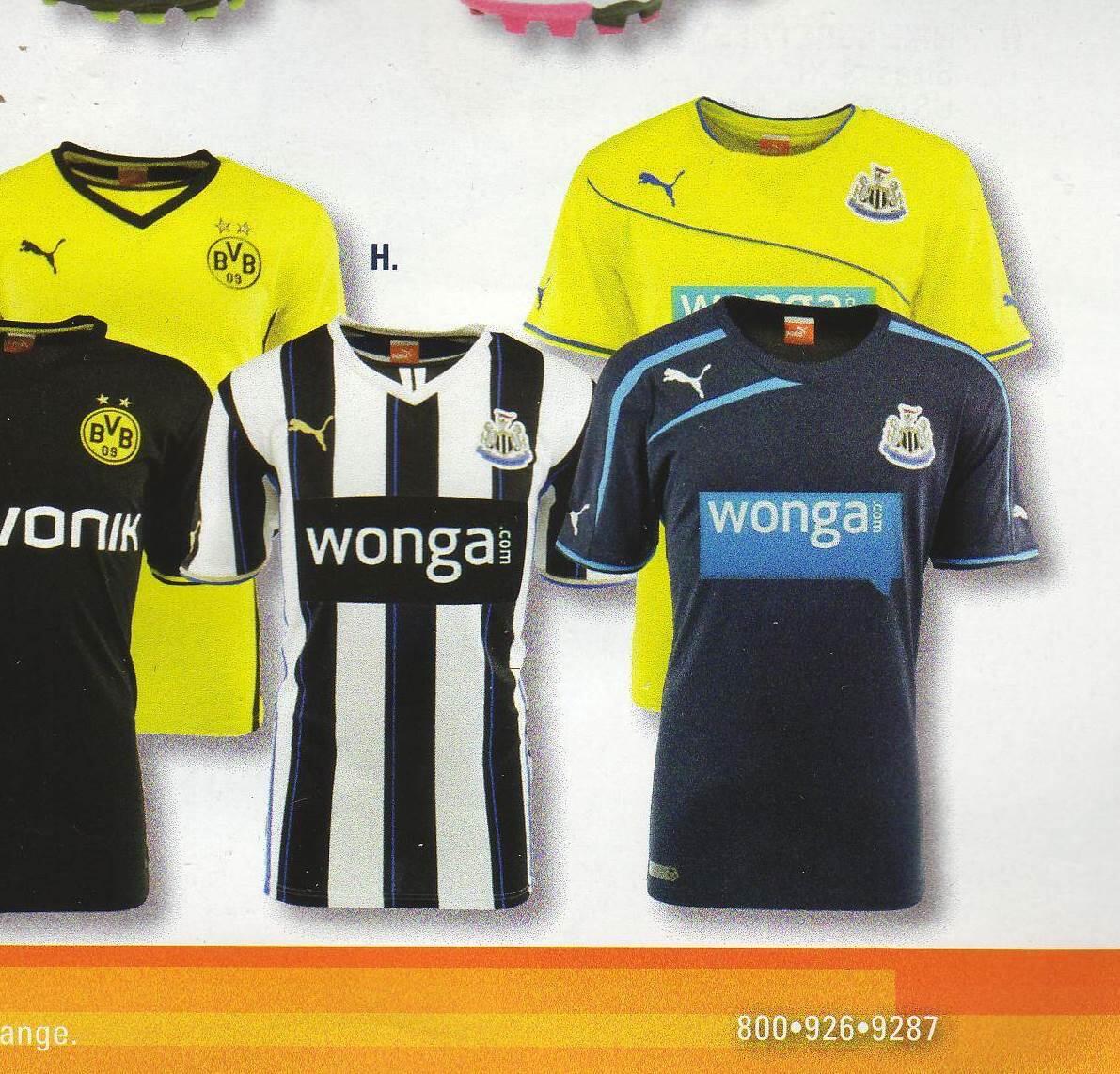 After months of speculation and, more recently, controversy, Newcastle United's Wonga-sponsored kits have today been effectively revealed by Puma in the US. 
The home  kit, which we first saw on blogs across the UK back in May, looks pretty smart. It is similarly styled to last season's home kit, using the same stripe width, but has also added a thinner blue stripe down the side. Though the original leak had consisted of a blue Wonga logo on the front, it looks as though it will instead by black, complimenting the famous black and white stripes of the club. 
The away kit, which was on show for the 1012 Newcastle fans at Motherwell yesterday, carries a grainy blue colour, which has led to many fans comparing it more so to a training top rather than an official match kit. 
However, the most interesting part of this new kit reveal is the yellow third kit. We have of course seen the club sporting a yellow(ish) top before back in 2009, which was met with huge controversy by the fans. Indeed, it was deemed in the top three least popular NUFC shirts ever, backed up by its miserable sales figures. 
However, this new top boasts a more conventional yellow tint, similar to that of Borussia Dortmund's home kit, also designed by Puma.
What do you think of the new kits? How do they match up to previous tops, especially those designed by our previous kit manufacturer, Adidas?