Wake me up when Kinnear's gone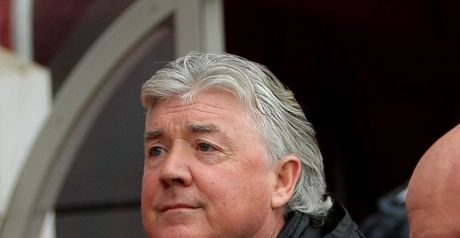 September 2nd has been and gone.
Hopefully Joe Kinnear will do the same soon. "Judge me by my signings" was the cry from the Irishman. Fine, I thought. I'll give him a chance. The abuse was a bit unfair. I'll judge him after September 2nd. Was it naivety or just blind faith?
Farcical is the word that springs to mind regarding NUFC at this present time. To add insult to injury, Newcastle weren't even linked with a player on Transfer Deadline Day. It screams incompetence from the board, to the director of football to the manager.
With the Chuckle Brothers ruling the club like a dictatorship it was hard to know what was round the corner for Newcastle. Pardew spoke in riddles, Kinnear mispronounced and offended every one on the planet and Ashley was probably tucking into a pot noodle. Or whatever the Waitrose equivalent is.
We've signed Loic Remy, a player with talent but one that could be wasted if he is charged in the upcoming weeks. We're painfully thin up top and the burden on two strikers of quality is huge.
Bafetimbi Gomis looked nailed on. We wanted him. Lyon didn't. He wanted to move. Yet it stalled and collapsed adding to the circus and merry go round that is Newcastle United. We never fail to disappoint and the viewing audience is still remarkably high for a storyline repeated too often for my liking.
In fairness to Joe Kinnear, he did make a good signing in Loic Remy but it is the seeming unwillingness to spend/invest money in quality which is worrying. The money received from staying in the league was not re-invested although 5 signings were made in January who are starting to pay dividends notably Mapou Yanga-Mbiwa. Southampton, Cardiff, Hull etc have all strengthened and this is worrying.
Thauvin, Gomis, Aubamayeng, Bent, Bony, McCarthy. Just a handful of names linked with Newcastle who evaded Joe Kinnear. Do I blame them? No, the man's a clown. It's just a shame a great set of fans are being made a mockery of by a clown.
Comments Welcome