Top 5: Best Free Transfer Targets for Newcastle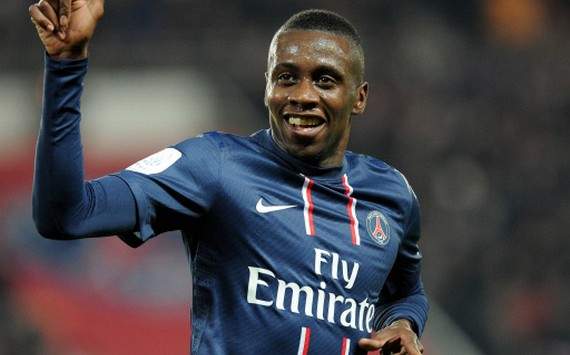 Michael Ballack. Sol Campbell. Gary McAllister. Brad Friedel. Here are just a few names of the Premier League's most appetizing free transfers over the past few years. 
No matter how much the world loves to look on in amazement as football's biggest clubs spend their billions, there's a certain sweet spot in every fan's heart for a penny-pinching deal of the other extreme: the free transfer.
There are all types of player who tend to fall into this group; those running down their contracts hoping for a move to bigger club, players nearing the end of their careers or just those no longer wanted by their clubs.
Newcastle haven't always been as active in the free transfer market as other clubs, preferring more recently to pinch players on the cheap in the January window. Having said that, there have been some successful fee-free acquisitions in the past; Demba Ba will be the most obvious name on that list, but Olivier Bernard, Temuri Ketsbaia and Pavel Srnicek deserve plaudits too. 
I have therefore comprised a list of the best players whose contracts are running out in the summer. This list is made up of players whom I believe are realistic targets for a club such as Newcastle, and who would be able to add something to the team. 
Younes Kaboul (Tottenham Hotspurs)
Kaboul's progress at Tottenham has been blighted by injury over the past two years. He missed virtually all of last season and has made just nine appearances so far this term while going in and out of the treatment room. However, when he is on the pitch, there is absolutely no doubting Kaboul's ability as one of the best Central Defenders in the division.
He has just returned to training for the Lilywhites, but Sherwood has voiced his caution in offering the French international a new deal, knowing he already has four other credible central defenders vying for a place in the side. He has six months left on his contract, and though he may well be offered a new contract before the end of the season, Kaboul could add a lot to the Newcastle defence, especially considering the precarity of Coloccini's future at the club. 
Joleon Lescott (Manchester City)
It would be fair to say that Joleon Lescott has become a victim of his own success. City have out-grown players such as Lescott, those who first arrived when Sheikh Mansour began to flex his financial muscle. The same thing happened to Gareth Barry, and perhaps James Milner. 
Lescott helped propel City into the Champions League but it's a level above the one he's comfortable with. He's not as comfortable on the ball as Kompany and Nastasic, something Pellegrini and Roberto Mancini before him put a premium on; essentially, he no longer fits their model. CUE NEWCASTLE. He offers unrivaled experience at the back; he was Champions League regular, a Premier League winner, and with responsibility comes wisdom: he knows the game. Admittedly, he doesn't look like the archetypal 'natural footballer': When he passes the ball, it somehow doesn't look right. However, he would offer a lot in terms of experience, and he's more reliable than Mike Williamson. 
Blaise Matuidi (Paris Saint-Germain)
Yohan Cabaye's future at the club is looking very precarious. As Manchester United and PSG have begun to swarm in typical predatory fashion, it is unfortunately looking highly unlikely that he'll stay. Matuidi's statistics from last season imply real talent, successfully completing 88 percent of his passes and winning 75 percent of his tackles. 
He hails from a long line of excellent French defensive midfielders who excel at meeting both the physical and mental requirements of the holding role—his positioning is instinctual and interceptions come often. It would be fair to say that he's more of a Tiote-esque type player, but you certainly can't go wrong in pursuing this lad. It may be difficult to challenge the other big sides reportedly courting him, but with Newcastle' french contingent [overused cliche regarding Newcastle's transfer policy] , it could be a clever move.  
Ravel Morrison (West Ham)
When Manchester United won the FA Youth Cup in 2011, defeating Sheffield United, there was one player in particular that shone out in the final. Despite now being one of the highest rated young stars in Europe with Juventus, it was not Paul Pogba who stole the show that day. It was Ravel Morrison.
The young lad has got undoubted talent, and has scored 5 goals in 15 games this season for club and country. But three court cases later, and his reputation has gone slightly downhill from there. It appears as though Sam and the mob are unable to control him in East London these days, so would it be worth testing the waters with a enquiry for the lad?
For some reason, I struggle to imagine Sam Allardyce sitting Ravel down in his office and offering him a conciliatory shoulder to cry on and open up about his undoubted issues. But Pardew on the other hand? Well,  he somehow tamed HBA's badboy image, so you never know.
Dimitar Berbatov (Fulham)
Just a few weeks ago, Newcastle were cited in the national tabloids as frontrunners for Berbatov's sought-after signature. The news then broke, via his mother, that he was a boyhood Newcastle fan, and wore a Shearer shirt to sleep each night. The Bulgarian reportedly wants out of Craven Cottage, and Fulham boss Rene Muelensteen says he won't stand in his way during the January transfer window. Though both Arsenal and Tottenham have been linked with the former Manchester United frontman, neither side are likely to offer him exclusivity or a long-term contract.
He may be 32, but Berbatov is still immensely talented and can finish if given the opportunity. I think he would be a fantastic addition to the Newcastle United squad. With Ameobi most likely heading for the door this Summer, and Loic Remy reportedly unwilling to sign permanently with Newcastle, he could be a brilliant subsidiary striker. 
So, those are a few names that I think are realistic targets for a club of our stature. There are many players, such as John Terry,  Samuel Eto'o and Ashley Cole, who are just simply unrealistic targets. But, naturally, there are a few more players, whose contracts run out in six months, and who are equally worth looking at:
Fernando (Porto)
Igor Akinfeev (CSKA Moscow)
Michael Carrick (Manchester United)
Jeremy Menez (PSG)
Tom Ince (Blackpool)
Diego (Wolfsburg)
What do you think? Have I missed any players that you think would fit into the Newcastle side?