Red Mist in the Technical Area – what punishment is appropriate?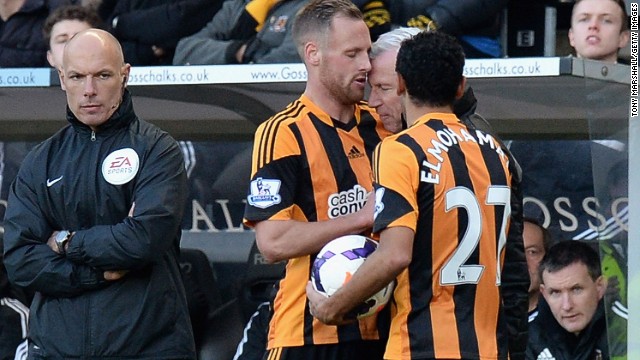 By Tom Richardson
Unless you've been living in a cave for the last week you've probably heard, read about and seen the pictures or Alan Pardew 'laying the nut' on Hull City player David Meyler in Newcastles 1-4 away win at the KC Stadium.
There's been all kinds of reaction in the media to this incident and rightly so the reaction hasn't been positive for Pards. After issuing yet another prompt post-match apology for his behaviour the club fined Pardew £100,000 and claimed to have given the agitated cockney a formal written warning.
The first issue I'd like to deal with is why on earth this happened in the first place. At the time we were comfortably winning a tricky away fixture and Hull were showing little signs of getting back into the match.
Not only that but David Meyler bumped into Pardew (intentionally or not I don't think it really matters) on the half way line of the pitch. Why get upset about an insignificant moment, in an insignificant place at an insignificant time in the match? At least when he went for Pellegrini the game was tense and he might well have had a point mixed in with all the profanity.
I know it's a bit extreme to question whether he has control over his own actions or not but the evidence would seem to lead to that question being a valid one. I can't offer you an explanation for why he did what he did, it was as self-destructive as anything I've ever seen on a football pitch.
So with the above in mind surely the next question must be what punishment would befit such actions?
Even in the biased position of being a Toon Army fan and someone who in the past has defended Alan Pardew I can't see how the FA can take this situation lightly. It's probably the first time we've ever really seen anything like it and that's bad news for Pardew. It's highly likely the FA will seek to make an example of his actions and the possibility for an overreaction is grave.
In my own personal view a stadium ban is one step too far. Pardew isn't going to compromise the safety of those sitting in his vicinity in the stands, he's not that out of control. A touchline ban seems the most logical solution to me with a term of between 5 and 8 games. I might even make him take some kind of anger management course just to embarrass him a little further because let's face it… he deserves it.
The final question is do I feel embarrassed about what Pardew has done as a Newcastle United fan? The answer to that question is no.
Firstly, nothing that happens at Newcastle United surprises me anymore so I've likely become immune to the inappropriate, crazy and unexplainable behaviour of the players and board at the club. Secondly a part of me feels that at least the man has passion for what he's doing and trying to achieve. Don't get me wrong here, I'm not defending his actions based on his passion for the club.  I'm simply pointing out that his general behaviour on the touchline, whilst not always appropriate, is that of a man who cares what's happening out on the pitch.
The only reason Pardew would have ever been sacked over this incident is if Ashley was looking for a reason to show him the door.
Comments Welcome